The olive oil is obtained from the fruit freshly picked olive (Olea europaea), and only removed by mechanical processes in conditions that do not alter the characteristics it had when it was part of the fruit.
Our olives have no other treatment than washing, grinding, skin and seed decanting, centrifuging and filtering the liquid extract oil. Therefore, the virgin olive oil is nothing but the natural juice of the olive.
Harvest
Freshly harvested during the day olives arrive at the mill yard every evening between December and March.
Washed Out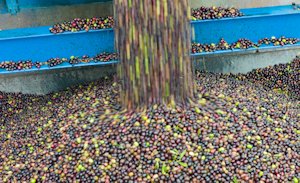 Washed olives through a simple process in which only water is involved. The remains of leaves that accompany are eliminated. The milling is performed with an olive in their maturity point absolutely clean.
Selection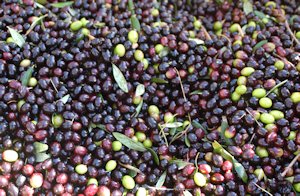 The quality of our Extra virgin olive oils are the result of a careful selection of the best varieties of olives at the peak of ripeness.
A continuous extraction process in cold and closed circuit keeps the flavor and aroma of the juice of olives.
Grinding in two stages ecological.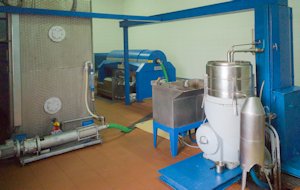 Fresh olives are ground and whipped dough is cold (gray camera left) then move (green tube) to the decanter (blue machine in the middle) that separates the oil alpeorujo. Finally, by continuous centrifugation (right gray cylinder), the oil is free of any particles still put an Alpeorujo contain.
Centrifugation
Centrifugation of dense oil cornicabra variety with its characteristic golden color.
Storage
Storage in stainless steel tanks of small size allows the classification of the best extra virgin oil qualities and ensure the preservation of their property.
Quality
Over 50 years of family experience in developing virgin olive oils ensures careful attention to every step of the process in order to obtain products of the highest quality that is appreciated in national and international markets.
The analytical and organoleptic of the best oils from each harvest characteristics allow us to select guaranteed for discerning customers seeking natural, pure and stable flavors, no preservatives or additives.